Institution Details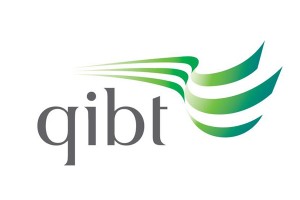 Queensland Institute of Business & Technology

Description:
Living in Brisbane
Brisbane is the state capital and largest city in Queensland with a population of 1.7 million. Due to its sub-tropical climate, internationally famous natural attractions, thriving economy and high standard of living, Brisbane is one of Australia's fastest growing cities with an average of 50,000 people migrating to the area each year.
Brisbane is an attractive sophisticated city located on the banks of the Brisbane River. The city has a bustling central business district including the Queen Street Mall with its stylish shopping galleries and side walk cafes. Across the river, the city beach, riverbank promenade and weekend markets of South Bank Parklands are some of the city's most popular attractions.
Brisbane has an exciting array of cultural and recreational opportunities. The Queensland Cultural Centre houses the state museum and library and offers international musical concerts, theatrical productions and art exhibitions throughout the year. Water sports enthusiasts can enjoy scuba diving, white water rafting, surfing and swimming and for golfers, Brisbane provides some of the best golf courses in the world. The Gold Coast is only an hour away by bus or train and the Great Barrier Reef can be reached by aeroplane in just forty-five minutes.
Brisbane offers all the facilities and services expected in a large modern city yet it retains a relaxed easy pace of life without traffic congestion and pollution. With a wide diversity of cultural and ethnic backgrounds, Brisbane also offers the high level of personal freedom that comes with a truly multicultural society. The people of Brisbane are friendly and welcoming and will make you feel very much at home.
Climate
Brisbane has a sub-tropical climate of warm humid summers and mild clear winters. Summer months are December to February with typical temperatures of between 21?-30?C. Winter months are June to August with typical temperatures between 9?-21?C.
Cost of Living
The cost of living in Brisbane depends on individual lifestyles but generally costs are lower in Brisbane than in Australia's other eastern capital cities. Cost of living in Brisbane and Australia is also lower than the United Kingdom and North America.
QIBT estimates that a single international student requires approximately AU$12,000 per year for accommodation, food, textbooks and other study materials, as well as your personal expenses including transport, entertainment and recreation costs. This amount does not cover major expenses such as your tuition fees, the purchase of a car, television, stereo or computer.
Transport
QIBT is conveniently located only 10 km from the city. Regular public bus services provide access to the city and suburbs. Buses run every 5 -10 minutes in and out of the city along the busway and approximately every 30 minutes to other destinations.
Griffith University provides a free shuttle bus service between the Nathan and Mt Gravatt campus. The service runs from 7.30am - 10.00pm during semester (Griffith University semester) and 8.00am - 5.45pm during semester break. Buses leave the Mt Gravatt Campus 15 minutes and 45 minutes past the hour.
Courses Offered
Pre-University
Pre-University programs are designed to assist students to reach upper secondary school (Year 12) and university foundation levels.
Mixed English and Academic Program
Certificate IV in University Foundation Studies
Undergraduate
Programs are mainly Griffith University first year degree courses, and are delivered and moderated by Griffith University lecturers. Upon successful completion of the QIBT Diploma program, you are guaranteed entry into the second year of the relevant Griffith University degree program*. A full year's credit is also available at many other universities around Australia.
Diploma of Commerce
Diploma of Graphic Design
Diploma of Hotel Management
Diploma of Information Technology
Diploma of Biosciences
Diploma of Engineering
Diploma of Criminology & Criminal Justice

Post Graduate
The Griffith University Postgraduate Qualifying Program (PQP) is designed to be a bridging program for international students whose undergradaute qualifications do not meet the academics and/or English requirements for entry into relevant coursework Master programs at Griffith University.
Postgraduate Qualifying Program (PQP)
Courses Available
No specific courses listed. Please contact us for more information.
Country

Australia
Australia is a continent situated between the Indian and Pacific Ocean. It is a land endowed with mountain ranges, vast grazing plains, tropical forests, barren deserts, golden and sandy beaches, treacherous rocks and coral reefs. Australia's spectacular natural environment attracts millions of tourists every year.