Institution Details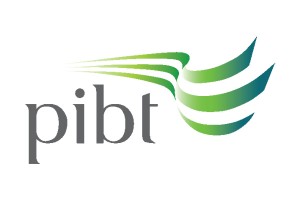 Perth Institute of Business & Technology

Description:
Perth is the capital city of Western Australia and has a population of about 1.9 million. It is a vibrant, cosmopolitan city, enhanced by the unspoiled Indian Ocean beaches, the hillside hideaways, romantic Fremantle, cosmopolitan Subiaco and the select, comfortable suburbs which fringe the Swan River.
Services and facilities in Perth are world class and its peoples, industries and institutions are dynamic and global in outlook. Of a recent survey of 130 cities, Perth was ranked by the London-based Economist Intelligence Unit in the top 4 cities in the world in which to live, looking at factors such as crime rates, health, climate, education and recreational and cultural activities. Perth was also named one of the Friendliest Cities in the world by American Travel and Leisure magazine.
Cost of Living
The cost of living in Perth is affordable. Depending on your individual lifestyle the Australian Government advises a single international student requires approximately A$315 - A$400 per week.
These expenses would normally include accommodation, food, clothing, entertainment, transport and text books. They do not include airfare or additional costs for those with a more expensive lifestyle.
Students should also have a minimum of AUD$1,800 when they arrive to cover the initial cost of books and establishment expenses such as (accommodation) rental bond payment, and basic furniture items.
Location
Edith Cowan University, with three campuses, is the second largest University in Western Australia. PIBT is located on the University's Mt Lawley campus with access to modern, fully equipped teaching and library facilities and comfortable study areas.
The modern buildings of the Mt Lawley campus, one of the busiest ECU campuses, add to its appeal as a learning environment. The campus is only five (5) kilometres from the city centre and is easily accessible by public transport.
Perth also has a network of FREE buses which allow you to travel around the city centre at no cost.
Why choose PIBT?
Study on an Australian University Campus
PIBT is located on the Mt Lawley Campus of Edith Cowan University; only 5km from Perth city. Students have access to the full range of services and facilities available on the campus, including library, cafes, computing laboratories and sporting and recreational facilities.
University Designed Program
The PIBT Diploma programs are accredited as University level Diplomas. The courses follow the university curricula and assessment requirements at ECU, so students are working at the same high standards.
Many PIBT lecturers are also university lecturers so they have considerable teaching experience at this level.
Smaller Class Sizes
Lecture groups have a maximum of 50 students, although most average between 25-35 students. Lectures are complemented by small group tutorials/workshops ensuring students receive the best of attention.
Course Accreditation
All courses are accredited by the appropriate vocational education and Higher Education government agencies, to ensure that courses meet quality assurance standards.
As part of the accreditation process, courses are regularly reviewed and revised so that students at PIBT are guaranteed current and relevant courses.
Articulation and University Recognition
International students who successfully finish their Diploma program are guaranteed entry to the 2nd Year of the relevant Bachelor degree.
Entry for Australian and Permanent Resident students is determined by the availability of Government Supported places on a competitive basis.
For students who wish to study elsewhere, either in Western Australia or the Eastern States, many other options exist. Speak to PIBT staff for specific information.
Courses Offered
Pre-University
The Certificate IV in University Foundation Studies (UFS) is a Pre-University course equivalent to Year 12 or Foundation Program. The course is designed to prepare students for entry into university level programs in the areas of Business, Computing & IT, Communications, Law, Science and Nursing.
Undergraduate
PIBT Diplomas are offered in the areas of Business, Hotel Management, Computing & IT, Communications and Science and are equivalent to Edith Cowan University first year degree courses, and are delivered and moderated by Edith Cowan University lecturers. Upon successful completion of the PIBT Diploma program, you are guaranteed entry into the second year of the relevant Edith Cowan University degree program.
Postgraduate
The Postgraduate Qualifying Program (PQP) is designed to be a bridging program for international students whose undergradaute qualifications do not meet the academics and/or English requirements for entry into relevant coursework Master programs at Edith Cowan University. The PQP is designed to equip students with the academic knowledge and study skills required for success at the Masters degree level in Business, Computing and Information Technology and Communications.
English Language courses
PIBT offers a variety of English courses to suit all levels from beginner to advanced in; General English, Academic English, University Pathway Programs, IELTS Preparation Courses and Study Tours.
Courses Available
No specific courses listed. Please contact us for more information.
Country

Australia
Australia is a continent situated between the Indian and Pacific Ocean. It is a land endowed with mountain ranges, vast grazing plains, tropical forests, barren deserts, golden and sandy beaches, treacherous rocks and coral reefs. Australia's spectacular natural environment attracts millions of tourists every year.