Institution Details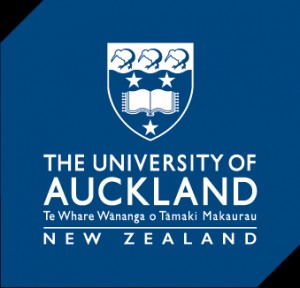 University of Auckland
URL: www.auckland.ac.nz/
Description:
The University of Auckland is New Zealand's largest university with over 40,000 students and nearly 10,000 graduates annually.
The University of Auckland is also the highest ranked university in New Zealand for its global reputation amongst both academics and employers.
Mission:

A research-led, international university, recognised for excellence in teaching, learning, research, creative work, and administration, for the significance of its contributions to the advancement of knowledge and its commitment to serve its local, national and international communities.
Values:
Reflect a commitment to:
- Conserving, advancing and disseminating knowledge through teaching, learning, research and creative work of the highest standard.
- Creating a diverse, collegial scholarly community in which individuals are valued and respected, academic freedom is exercised with intellectual rigour and high ethical standards; and critical enquiry is encouraged.
- Placing a strong emphasis on serving our student body.
- Working to advance the intellectual, cultural, environmental, economic and social well-being of the peoples of Auckland and New Zealand.
- Recognising a special relationship with Maori under the Treaty of Waitangi.
- Providing equal opportunities to all who have the potential to succeed in a university of high international standing.
- Engaging with national and international scholars, educational and research institutions to enhance intellectual development, educational quality and research productivity.
- The development and commercialisation of enterprise based on its research and creative works.
- Providing high quality management marked by open, transparent, responsive, and accountable academic and administrative policies, practices and services.
Our Faculties & Institutes
1. Faculty of Arts
2. Faculty of Education and Social Work
3. Faculty of Medical and Health Sciences
4. Faculty of Engineering
5. Faculty of Science
6. Faculty of Creative Arts and Industries
7. Faculty of Law
8. Business School
9. Auckland Bioengineering Institute
Our Learning Methods
1. Canvas
- Courses are delivered via Canvas, an electronic learning platform, with diverse features and tools in a single online environment. It also integrate with some of the University's existing learning tools, including Turnitin, Talis, and Piazza.
2. Libraries and Learning Services
- Libraries and Learning Services enable students to access a broad range of electronic learning support resources on a 24/7 basis, in addition to the print resources abailable through online visits.
3. Centre for Learning and Research in Higher Education (CLeaR)
- CLeaR helps academics to explore, plan and experiment with options for innovative learning and teaching through use of technology that allows better organisation, use of rich media, student collaboration and critical thinking.
Our City Campus
The City Campus is right in the heart of Auckland. Its attractive location is withing walking distance of all the main cultural, entertainment and commercial hubs. The campus itself has a full range of amenitites including cafes, health services, libraries, childcare facilities and a recreation centre.
Our Facilities & Learning Services
1. Libraries and Learning Services
- Libraries and information commons provide resources, study space and advice for students on five of the University campuses.
2. Early Childhood Centres
- There are six University managed Early Childhood Centres at our City, Epsom and Grafton campuses, catering to children as young as 6 months old.
3. Food and Retail
- The University of Auckland offers a large variety of food options and retail outlets for its students.
4. Sport and Recreation
- For those keen on physical fitness, the University provides a wide array of facilities exclusively for their many sport clubs and fitness classses. Not to mention, students get the opportunity to participate in new and upcoming sports events held in the University.
5. Student Health and Counselling Service
- Low cost, high quality, student focused healthcare services.
6. Career Development and Employment
- Plan and prepare for your future work and life with the help of the University's range of workshops, events and services to groom student's skills and career opportunities.
7. Event Support
- The Event Coordination Group (ECG) provides oversight of University events to ensure compliance with the University Event Management policy and event-related legislation. They also provide a support framework for the successful delivery of Events.
8. University Clinics
- University clinics offer expert advice at affordable prices through the University's specialised teaching clinics.
Courses Available
Architecture
Bachelor of Architectural Studies
Arts
Certificate in Languages
Diploma in Languages
Foundation Certificate in English for Academic Purposes
Graduate Diploma in Arts
Arts & Design
Bachelor of Arts
Bachelor of Dance Studies
Bachelor of Fine Arts
Bachelor of Music
Bachelor of Urban Planning (Honours)
Graduate Diploma in Music
Business
Bachelor of Commerce
Bachelor of Property
Graduate Diploma in Commerce
Education & Training
Bachelor of Education (Teaching)
Bachelor of Social Work
Bachelor of Sport, Health and Physical Education
Foundation Certificate Education
Foundation Certificate Tohu Tuapapa Matauranga
Graduate Diploma in Teaching English in Schools to Speakers of Other Languages
Engineering
Bachelor of Engineering (Honours)
General Courses
Bachelor of Global Studies
Certificate in Academic Preparation
Certificate of Proficiency
Tertiary Foundation Certificate
Healthcare
Bachelor of Medicine & Bachelor of Surgery
Bachelor of Optometry
Certificate in Health Sciences
Hospitality
Bachelor of Business in Convention and Event Management
Master of International Tourism and Hotel Management
Law
Bachelor of Laws
Graduate Certificate in Law
Graduate Diploma in Law
Science
Bachelor of Health Sciences
Bachelor of Science
Graduate Diploma in Science
Country
New Zealand
New Zealand offers a sample of every possible landscape within a relatively small country, from rolling green farmland to barren volcanic desert areas, from golden beaches with clear blue water to majestic snow-covered mountains. New Zealand is similar in size to the United Kingdom or Japan but the population is only about 3.8 million. Most of the people live in urban areas, so the countryside is very sparsely populated.