Institution Details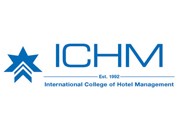 International College of Hotel Management

Description:
The International College of Hotel Management (ICHM) and Swiss Hotel Association (SHA) Degrees are based on the philosophy that a commitment to excellence and the finest education and training are essential for those people seeking the most sought after positions in the highly competitive hospitality industry.
Established in 1992 in partnership with the SHA and the South Australian Government, ICHM has gone on to produce graduates of the highest hotel school calibre in Australia working at all levels within the international hospitality industry.
While at ICHM students are broadly informed about all aspects of the international hospitality industry, from a basic operational perspective right through to a senior managerial level within broader social, cultural and economic contexts.

They are then provided with real industry placements within Australia or overseas that allow them to learn the industry first hand beyond the walls of their structured classes. This real world experience is invaluable in helping them understand the theoretical concepts they have learnt within a working environment; it also allows them to build significant industry networks. ICHM graduates are working globally as supervisors and specialists right through to senior and general managers. A number also work outside the industry is areas such as marketing, IT, human resources and their own business's.
Courses Available
No specific courses listed. Please contact us for more information.
Country

Australia
Australia is a continent situated between the Indian and Pacific Ocean. It is a land endowed with mountain ranges, vast grazing plains, tropical forests, barren deserts, golden and sandy beaches, treacherous rocks and coral reefs. Australia's spectacular natural environment attracts millions of tourists every year.