Institution Details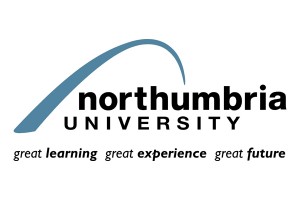 Northumbria University

Description:
Northumbria University is one of the biggest universities in Britain, with approximately 32,000 students and 3,000 staff. Located in the vibrant Newcastle City, more than 10,000 new students are enrolled into Northumbria University annually. Newcastle City was voted the UK Best University City in 2009, 2010, 2011 by MSN Travel.
Northumbria's School of Design has produced some of the world's leading designers such as Sir Jonathan Ive who leads the design team responsible for the iMac, iPod and the iPhone, Tim Brown the CEO and president of IDEO, and Warren Trezevant who is a core member of the Pixar Studio Animation team and has worked on movies such as Finding Nemo, Monsters Inc, Toy Story and The Incredibles.
The City of Newcastle
Newcastle is one of the nicest traditional cities in Europe, with many of the buildings in its city centre considered as structurally and traditionally of value. Nearly one in seven of Newcastle's residents are students, making it a very welcoming, lively, cosmopolitan and youthful city.
Newcastle is noted for its leisure venues, shopping, athletic facilities and cuisine. It has several theatres, cinema complexes, music and dance venues that include Tyneside Cinema, Theatre Royal and the Metro Radio Arena. The Royal Shakespeare Company is stationed at Theatre Royal for a period of time every year.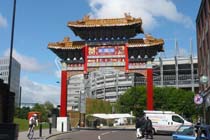 Newcastle has one of the most diversified and influential shopping venues, The Gate. The Gate is Newcastle's leading leisure and entertainment hotspots, and has a multiplex cinema, sky bar and a multitude of restaurants and bars. A multitude of bars, restaurants, pubs and clubs can also be found from the classy Quayside to the stylish Osborne Road in Jesmond.
Newcastle is a city of events and leisure. Festivals held in Newcastle include the Free Festival, the Irish Festival and Europe's biggest travelling fair 'the Hoppings'. Newcastle also hosts the Great North Run - Europe's biggest large-scale road race with 50,000 runners taking part every September.
Newcastle has its own international airport with both domestic and international flights.
Why Choose Northumbria University?
International Environment
Northumbria University has a big international student cohort with 3,000 students every year from more than 100 countries. It can be considered the most internationally diversified university in the Northeast of England.
First Class IT Support
Northumbria University has award-winning IT infrastructure such as School IT labs and Open Access IT areas. There are also casual IT areas spread out over campus including internet and learning cafes. Northumbria University students can link their personal laptops or phones anywhere on campus to Northumbria University's free wireless network.
Vast Educational Resources
Northumbria University's libraries offer access to over 500,000 books, 300+ databases, and over 30,000 journals. There is a specialized search program, Nora, to assist students in finding their way through the electronic resources.
Great Campus Infrastructure
Northumbria University has been investing very much these few years to provide modern and up-to-date facilities for its students. 5 million pounds have gone into renovating the Students' Union building. 30 million pounds have also been allocated into the building of an all-new sports facility. In addition, 100 million pounds have been put into Northumbria University's gorgeous City Campus East.
Job Advantage with Real Experience
The University has collaborations and ties with many major companies and organisations. Many of the courses taught at Northumbria University include industrial experience or work placement, which is greatly prized in the job industry. The Guardian University Guide 2011 rated its graduate employment rates to be 93.1%.
Applications from Singapore
Each year, more than 20 students studying in Singapore join the University. Popular courses include Design, Business, Built Environment, Electrical Engineering and Information Technology. The University will consider applications from Polytechnics for advanced entry to the Bachelor degree courses.
Northumbria University's Ranking
Subject Area

Ranking

Subject Area

Ranking

Architecture
10
Architecture
21
Accounting and Finance
52
Education
13
Art and Design
21
Mathematics
23
Building
13
Education
19
Food Science
23
Mechanical Engineering
47
Mathematics
44
Nursing
11
Psychology
67
Sports Science
43
Sociology
49
PreDeparture Talk 2013 for Singapore Students that was held in our office
Contact us for FREE ASSISTANCE to apply for Northumbria University!
Direct Application is possible thru appointed Official Agent in Singapore
Northumbria University (Singapore Students)
Courses Available
Arts
Architectural Design and Management
Architectural Environmental Design
Building Design Management
Design for Industry
Drama
Electronic Design Technology
Multimedia Design
Prof Prac St & Advice, Guidance & Counseling
Transportation Design
Business
Business
Business Administration
Business and Management
Business Information Systems
Business Management
Business Management with E-Commerce
Business Studies
Business Systems and Information Technology
Business with E-Commerce / Environmental Management / Tourism
Chemistry and Biology / Business Studies / Analytical Chemistry / Biochemistry / Biomedical Sciences / Chemical Engineering / Environmental Chemistry / Forensic Chemistry / French / German / Medicinal Chemistry / Spanish
Computing for Business / Industry / Leisure
E-Business Technology
Modern Languages & Marketing / Tourism
Spanish & Economics / English / German / Marketing / Politics / Sociology / Tourism
Engineering
Building Services Engineering
Computer Aided Engineering
Electrical and Electronic Engineering
Healthcare
Nursing Studies
Psychology
Hospitality
Tourism and the Environment
Travel & Tourism Management
Humanities
Art History and English / Fine Art / History / Information Studies / Sociology
Politics
Politics & Economics / Media Studies / Sociology
Information Technology
Computer Studies
Multimedia Computing
Networking Information Systems
Law
Criminology
Criminology and Social Research / Sociology / Employment Studies
Occupational Therapy
BSc (Hons) Occupational Therapy
Others
Accountancy
Architectural and Urban Conservation
Architectural Technology
British and American Cultures
Building Project Management
Building Surveying
Commercial Quantity Surveying
Communication
Construction Management
Contemporary Language Studies
Contemporary Photographic Practice
Disability Studies and Childhood Studies
Economics
Economics and Sociology
Playwork & Social Welfare
Quantity Surveying
Real Time Systems Development
Social Welfare and Social Work
Social Work
Sociology
Science
Applied Biology
Applied Chemistry
Biological and Food Sciences
Biomedical Sciences
Biotechnology
Pharmaceutical Chemistry
Psychology with Sport Science
Social Sciences
Urban Planning
Planning & Development Surveying
Country

United Kingdom
UK Education offers independent thinking, give you the freedom to develop your ideas, make discoveries and develop real skills that employers are looking for. UK has produced more than 100 Nobel Prize winners, a testimonial that UK graduates are at the forefront of the creative and research industries With many renowned ancient Universities such Cambridge, Oxford, Edinburgh, UK is one of the most popular destination for further education for students all over the world.
Workshop Registration
eMeet Northumbria Uni @ eFair
Saturday, 4th December 2021
11.30-2.30pm
Level 7 Orchard Shopping Centre, 321 Orchard Rd Next to 313 Somerset MRT Exit B, Singapore 238866
Sign up for this seminar / workshop