Institution Details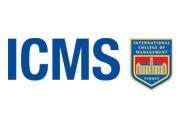 International College of Management Sydney

Description:
At ICMS your student experience will be unique. Our approach to work-integrated learning, emphasis on professionalism and comprehensive Industry Training program will take your education beyond the classroom and provide the foundations of a successful career. Plus, you'll earn your qualification in a friendly multicultural environment at one of the world's most stunning campus locations. These are just some of the reasons why ICMS is a smarter choice:
Industry training + Real world experiences
At ICMS we believe that the best learning combines practical 'real world' work with a strong academic foundation. Our undergraduate programs include a work placement component called Industry Training. During your qualification you will work within your industry for up to 9 months giving you a distinct edge over other graduates. Our Industry Training program will prepare you for your future career in your chosen field of study.


Incredible Student Experience
There's plenty to do at ICMS beyond the classroom. You will have the opportunity to immerse yourself in all aspects of student life. At ICMS you will find student led clubs and societies, sporting teams and an enviable social and events calendar. Our dedicated Student Experience Coordinators work with the Student Representative Council (SRC) to organise activities such as surfing trips, skiing trips and theatre visits to help students take advantage of everything Manly, Sydney and Australia have to offer.

Your student experience will start with Orientation Week, a week of activities, information sessions and social events designed to help you settle into life at ICMS.

Manly, A Beautiful Place to learn
It would be hard to find a college in a more spectacular location than the ICMS campus in the Sydney beachside suburb of Manly. To the north of the College, there are spectacular views of the Pacific Ocean stretching to the New South Wales central coast. To the south, you can see sweeping views of legendary Sydney Harbour.

The historic site of the ICMS main campus is surrounded by 20 hectares of parklands. It is a five-minute walk to famous Manly beach, one of Sydney's premier surfing beaches. A few minutes' walk in the other direction will lead you to the foreshores of the harbour. There are harbour side bush walks to explore, extending more than 50 kilometres north and south. Manly also boasts a vibrant shopping precinct and is well known for its cafés, restaurants and beachside lifestyle.

ICMS is also close enough to the city – 17 minutes by fast ferry – for visits to art galleries, museums, the best city shops, the historic Rocks area, and Sydney's famous Opera House.

Teaching and Learning


ICMS caters for a diverse range of teaching and learning styles but recognizes the value of constructivist teaching and learning methodologies, which complement the applied and experiential nature of leaning in the areas of professional services management.

Teaching and learning is a vibrant and dynamic process that requires students to engage with basic and higher order knowledge, gained through experience, understanding and analysis. ICMS also expects its students to participate actively in the learning process.

ICMS also prepares its graduates to work in a global economy and cultivates the value of integrity, responsibility, community engagement, sustainable approaches to business and society, innovation and a passion for lifelong learning appropriate to diverse social and cultural environments. In this endeavour, ICMS caters for individual learning styles in an environment where innovation and social relationships are paramount.

ICMS embeds employability skills across the curriculum. In this regard, teaching and learning programs at ICMS offer a unique combination of theoretical and practical knowledge in a student's chosen field of study, braced by an extensive Industry Training Program (structured on work integrated learning principles) to ensure the employability of ICMS graduates.

Emphasis of Professionalism
The College is committed to ensuring that your education incorporates professional and practical training. When you study at ICMS you will wear business attire and meet a professional standard of behaviour, grooming and presentation. Our industry partners have told us that our graduates stand out from the crowd because of their professional behaviour and presentation – a great asset for any business career.


A Global Education
When you study at ICMS you will share the campus with more than 1,000 students from over 40 countries allowing you to develop an extensive network of friends and contacts. Plus, your exposure to an international learning environment will give your education a global context as you exchange diverse insights and perspectives in the classroom.

If travel while you study is on your agenda, ICMS has an international study abroad program in Switzerland, with César Ritz Colleges and, exchange programs in the USA, with Johnson and Wales University and San Francisco State University. Both allow you to spend one term overseas, and have your study fully credited to your ICMS degree.
Courses Available
No specific courses listed. Please contact us for more information.
Country

Australia
Australia is a continent situated between the Indian and Pacific Ocean. It is a land endowed with mountain ranges, vast grazing plains, tropical forests, barren deserts, golden and sandy beaches, treacherous rocks and coral reefs. Australia's spectacular natural environment attracts millions of tourists every year.